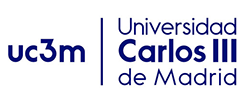 Referent: Director of Dpt. Helena Soleto Muñoz
Universidad Carlos III de Madrid (UC3M) is a public university established by an Act of the Spanish Parliament on 5 May 1989. From the outset it was intended to be innovative university, providing teaching of the highest quality and focused primarily on research.
UC3M continues to hold its noteworthy position in the new edition of the QS Top 50 Under 50 ranking, at the 34th spot worldwide and ranked 12th in Europe.  This ranking assesses the 50 top world universities that are under 50 years old.
UC3M is a member of international networks such as YERUN (Young European Research Universities Network) in Brussels along with its associates at Alianza 4U, which is an alliance comprised of the following universities: Autónoma de Barcelona, Autónoma de Madrid, UC3M and Pompeu Fabra. This strategic alliance of universities from Madrid and Barcelona conducts nearly one third of all research done in Spain. Moreover, since 2009 UC3M has been a Campus of International Excellence, a qualification awarded by the Ministry of Education. There has been a push to attract research and teaching talent through the CONEX (Connecting Excellence) and Professors of Excellence programs. UC3M also promotes relations between companies and the University, making it the second most successful Spanish university in terms of research productivity.
It stands out more than any other Spanish university in terms of international focus, according to the ranking of the Fundación Conocimiento y Desarrollo (Foundation for Knowledge and Development – CyD), whose mission is to promote the universities' contribution to Spain's social and economic development. Among Spanish universities, it offers the greatest number of degree programs that are bilingual or taught entirely in English, with a total of 27 (67% of the degrees offered). The University has signed 924 international mobility agreements with universities in 60 countries. It is one of the top universities in Spain and in Europe with regard to the number of students who take part in the Erasmus+ European mobility program.
The Department of Criminal and Procedural Law and History of Law at Universidad Carlos III de Madrid is responsible for teaching undergraduates and offers two masters: Master in Criminal and Criminal Procedural Law and Master in Mediation, Negotiation and Conflict Resolution. The proffesors of this Department also direct PhD studies.
It has longstanding experience in conducting research in various areas, most notably in the projects:
"Processual treatment of the victims of sexual violence: participation, object of the evidence and social interpretation in the networks" (January 2019 – January 2022)
Crowd funding "Reparation for victims of sexual violence" (June 2018 – June 2019)
"Accompanying in the introduction of the restorative justice into juvenile criminal system of Chile" (November 2017- April 2018)
"Preparation and teaching in restorative justice for judges and prosecutors of the Republic of Kazakhstan" (May – November 2017)
"The efficiency of victim´s reparation in XXI century: criminal process, negotiated justice and restorative justice" January 2016 – December 2018
"Development of the civil mediation handbook" (2015-2016)
"Developing judicial training for restorative justice: towards a European approach" (January 2013 – September 2014)
"Prison mediation in penitentiary institution for women in Ezeiza (Argentina)" (2013)
"Tribunal´s conviction about identification of the accused: scientific evidence vs witnesses", (January 2012 –  June 2015)
Team

Prof. Helena Soleto Muñoz – Lead Investigator – UC3M, Spain
Contact: helena.soleto@uc3m.es
URL: https://www.uc3m.es/ss/Satellite/UC3MInstitucional/es/Detalle/Organismo_C/1371206561580/1371206561649/Helena_Soleto_Munoz
Helena  Soleto did her PhD at the Universidad  Carlos III de Madrid in 2000, where she is currently a Professor of Procedural Law since 2007. She is also Head of the Master on Mediation, Negotiation and Conflict Resolution, Head of the Masters in Criminal J Criminal and Criminal Procedural Law, a permanent member of the National Codification Commission, and the Deputy Director of the Institute Alonso Martínez of Justice and Litigation. She promoted and leads the Mediation Program in courts of Getafe and Leganés and the Mortgage and Neighbour Mediation Program. Helena advises the Bar Association of Madrid on Collaborative Law and is a member of the Board of Directors of the International Association GEMME (European Group Magistrates for Mediation). In addition to teaching at the University Carlos III de Madrid and other Spanish universities she has been an invited professor at Université Paris X Nanterre and a visiting scholar at Harvard Law School. She was principal investigator of several national and European research projects and has authored seven monographs, more than fifty book chapters and 30 journal articles. Her research areas: scientific evidence, ADR, victimisation, restorative justice, procedural treatment of victims of sexual violence.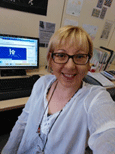 Prof. Aurea Grané – Data Scientist
Contact: aurea.grane@uc3m.es
Professor of Statistics at Universidad Carlos III de Madrid (Spain). She received PhD in Mathematics at University of Barcelona (1999). Her fields of interest are multivariate and functional data analysis, outlier detection, goodness-of-fit tests and law metrics. Prof. Grané works also in social research projects with the Spanish Red Cross and the General Counsel of the Spanish Legal Profession (Consejo General de la Abogacía Española).  ORCID code 0000-0003-0980-6409

Dr. Anna Fiodorova – Researcher
Contact: anna.fiodorova@uc3m.es
URL: http://portal.uc3m.es/portal/page/portal/dpto_derecho_penal_procesal_historia/area_derecho_procesal/personal/anna_fiodorova
Anna Fiodorova graduated in Law and did her LLM at the Universidad Mykolas Romeris in Vilnius, Lithuania. She holds a PhD in procedural law from Universidad Carlos III de Madrid and currently works as a professor and researcher in procedural law at from Universidad Carlos III de Madrid. Prior to this position, she was a police inspector in Lithuania, where she held several positions responsible for international co-operation, including police counsellor in the Lithuanian Permanent Representation to the European Union. Her research areas include: police and judicial cooperation, victimisation, international court, humanitarian law.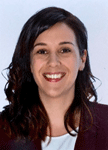 Dr. Belén Hernández Moura – Researcher
Contact: behernan@der-pu.uc3m.es
URL: https://researchportal.uc3m.es/display/inv44023
Belén Hernández Moura holds a PhD from Universidad Carlos III since 2018, which received the Extraordinary PhD Awards. She is currently an assistant professor within the Department of Criminal and Procedural Law and History of Law where she teaches within the undergraduate and postgraduate programme in English and Spanish. Her research interests include the role of the victim within criminal proceedings, restorative justice and how this is implemented from a procedural perspective and the analysis of alternative mechanisms of conflict resolution as means to access to justice. She has participated in various competitive research projects and has visited various Spanish and European universities as a visiting professor.
The research team at UC3M is also being supported by Ana Garrocho Salcedo, Amaya Arnáiz Serrano, Pilar Otero González, Raquel López Jiménez, Irene de Lamo Velado