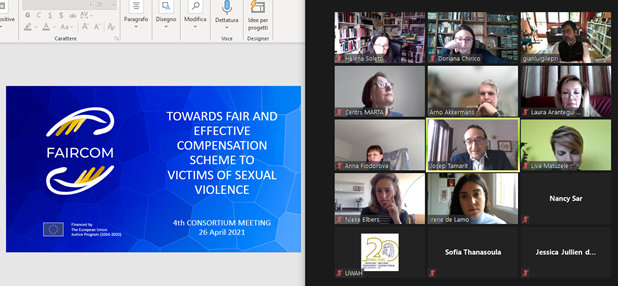 The last Consortium Meeting of the European project on compensation for victims of sexual violence was held today in Spain, Greece, the Netherlands, Latvia and Italy.
Among the products produced by the partners are
– reports on state or perpetrator compensation in favour of the victim;
– national guidelines for obtaining compensation;
– handbook on compensation assistance (soon on our website).
In the last months of the project we will be training the professionals involved and disseminating the results obtained through
– workshops for legal professionals
– workshops for social workers;
– local events with the population to tell about these months of work.